Golden Hills School Division wants to support their staff and students in learning about Aboriginal groups across Canada and the impacts that Residential schools had on them.
This resource provides teachers and students with voices of our Elders from Siksika, Alberta.
Their messages and teachings provide meaningful insights into the importance of connections and moving reconciliation forward.
The initial slides are intended for all grades (slides 3-9) with further grade level resources and teacher resources .
Please review the resources to determine what would be an appropriate fit for the age of your students and your unique context.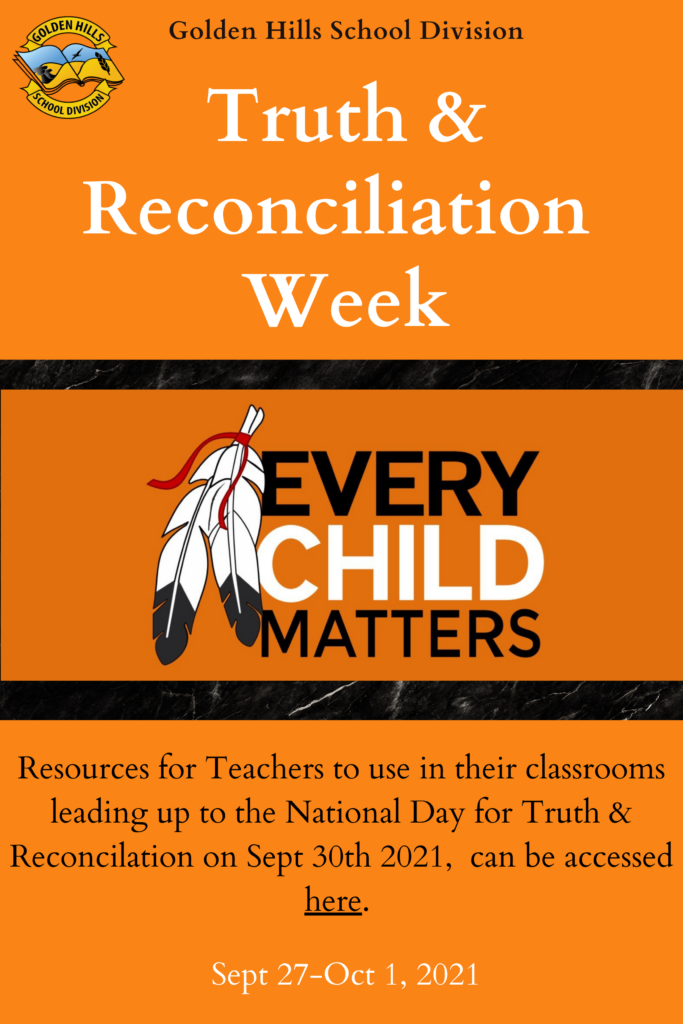 Link to Resources can also be found here.